Hixon is your new DJI Enterprise Source
Hixon's full inventory of Enterprise DJI drones is here!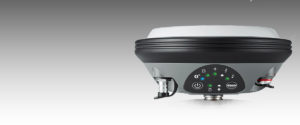 Full GNSS Network Coverage
SmartNet CO has been upgraded to provide L5, Gallileo and Beidu signals in network solutions, Call today for information.
Pix4d Options
Complete Pix Solutions
-Pix4D Mapper
-Pix4d Matic
-Pix4d ViDOC Lidar RTK Systems in Stock!
Hixon Manufactured Items
By surveyors for surveyors, plain and simple.
GS18i
-Complete GNSS Solution
-Integrated LTE
-Inertial Tilt Compensation
-Points from Images
HOW CAN WE HELP?
SALES & TRAINING
With offices in Denver and Fort Collins, Hixon Mfg. & Supply Co. is where you need them.  Both offices deliver all of your needs any where you need in the region.    LEARN MORE »
SERVICE & REPAIR
High quality equipment can't last like you need it to without the best service and support to maintain it.  Hixon offers in house service on all equipment we sell, giving you peace of mind that when things happen we are here to help.   LEARN MORE »
RENTALS
No problem is better than more work that you can deal with, or projects that go beyond your current hardware means.  Be it Drones, Scanners or every day equipment we have rentals to keep your business moving through the peaks and valleys of business.   LEARN MORE »
OUR GOAL IS YOUR SUCCESS
Hixon Mfg. & Supply Co. is here for you the customer
For over 30 years Hixon Mfg. has been supporting the construction and surveying business in the Rocky Mountain region.  We pride ourselves on providing the best service, equipment and supplies we can in all cases.  Clear wood for your staking needs or precision RTK Drone mapping, when you need professional quality look here first.  When you want personal service and professional quality we are your only choice.